University of Ottawa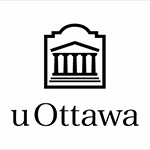 The School of International Development and Global Studies (SIDGS) is based in the Faculty of Social Sciences at the University of Ottawa (uOttawa), a bilingual, research-intensive institution with a high proportion of international students and a global outlook. SIDGS is Canada's largest academic unit specializing in international development, and is one of only a few with a PhD program.
SIDGS personnel are deeply involved in academic and policy debates about international development and natural resource governance. For example, Prof Paul Haslam is a co-author of a well-known textbook, Introduction to International Development: Approaches, Actors, Issues, and Practice. Prof Haslam also conducts research on extractive industries, and is the co-author of The Political Economy of Natural Resources and Development: From Neoliberalism to Resource Nationalism (Routledge). Other Professors involved in resource extraction issues include Prof. Melissa Marschke and Prof. Jean-François Rousseau, who lead a research project on sand mining with a focus on Southeast Asia. More broadly, the University of Ottawa hosts the Interdisciplinary Research Group on Territories of Extractivism (GRITE), which includes Faculty and graduate students from various Faculties.
For more information, please visit: https://socialsciences.uottawa.ca/international-development-global-studies/ and @dvmUOttawa